The Classic A.L.T.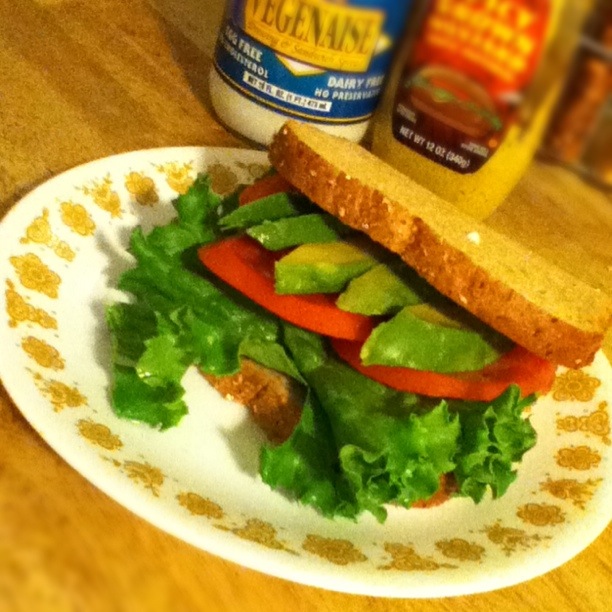 Today's belated breakfast/lunch was delicious & oh so simple: the classic A [avocado] L [lettuce] T [tomato] sandwich. Using fresh tomatoes, crisp lettuce, and Trader Joe's* frozen avocado halves [I'd have opted for fresh, but these things have been in my freezer forever], I topped the whole thing off with some Vegenaise and spicy mustard** on toasted wheat bread.
This sandwich was so good, I had 2 [and then a good workout].
*Speaking of Trader Joe's, how great is their easily accessible vegan product list?  I love it when companies are not only vegan-friendly, but informative as well.
**Be sure to check your spicy mustard labels, sometimes there's non-vegan ingredients hiding in with those mustard seeds.